Dobbins' Products - 208 Earl Drive - Goldsboro, NC 27530 - (919) 580-0621 Email: pdobbins@nc.rr.com











Learning New Ways
Read about Charles Dobbins' trapping adventure down South, and how he had to adapt to the conditions and the animals. Also included are a few stories from Paul Dobbins as well. 145 pages

Trap Fastening
This 107-page book by Charles Dobbins tells of proper hardware for trap fastening, staking, grapples, drags, drowning rigs and many more necessary fastening techniques.


Land Sets and Trapping Techniques
This 184-page book by Charles Dobbins describes the red/gray fox, coyote, raccoon and bobcat, and the land sets that will take these animals. Also discussed are the tools for making these sets, electronic squeakers, freeze-proofing and much more.

The Dirt Hole and its Variations
This 72-page book by Charles Dobbins shows different types of dirt holes. Don't show them the same thing everyone else does! Learn these sets and keep the canines interested.


The Variations of the Flat Set
This 78-page book by Charles Dobbins tells how to make the sets that will take the canines that are "hole shy." Explains a dozen and a half sets to take fox, bobcat, raccoon, coyotes and others.


Beaver & Otter Trapping: Open Water Techniques
This 114-page book by Charles Dobbins explains WHY each set shown works and WHY the animals are attracted to them. Contains many photos and illustrations.


The Great Teachers
This 129-page book tells of Charles Dobbins' first year of trapping as a youngster. It's a joy to read how this master of trapping got his start.


Trapping Through the Years
This 84-page book is a continuation of the book "The Great Teachers." It continues tracking Charles Dobbins' trapping career through the mid 1960's. He didn't have the chance to finish this last book and it ends abruptly where he stopped writing.


Adjustment of Leg Hold Traps for Greater Profit
This 86-page book by Charles Dobbins tells how to get your traps into the best working order. Detailed explanations make it a snap. This book is a must for the pro and hobby trapper alike.


Mink Trapping Techniques
In this 92-page book, Charles Dobbins tells of the mink's habits and methods for taking them. Many different sets are discussed. Contains many pictures.


Evaluation of Lures, Baits and Urine
This 109 page book deals with testing lures, baits and urines for effectiveness. It doesn't explain how to make lures or baits. You will know how far a certain lure will bring the target animal under different weather conditions and much more.


On the Line With Charles Dobbins
This 120-page book is a series of short stories taken from the pages of old trapper magazines where Charles wrote of his experiences on his traplines. This book is very entertaining as well as educational. Come along with Charles as he takes you on his traplines as only he could explain his adventures in his easily understood writing style.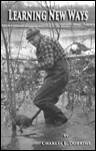 We calculate actual shipping. We will reduce shipping costs charged by our shopping cart when applicable.

Free shipping for all books & videos.